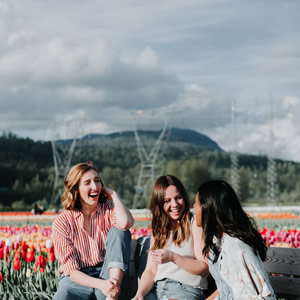 Welcome back to our weekly newsletter where each week a member of our team shares 1 Joke, 2 Quotes and 3 Ideas to bring "a little something" to your week: whether you need a laugh, inspiration or a moment of quiet reflection, we hope you find it here. Enjoy!
Hey everybody – Jo here!
Hope everyone is doing well. I've been going through a lot of changes in the past month. Finding a new apartment and moving during these times has been quite the challenge! But taking it day by day and seeing everything fall into place is such a relief. Speaking of falling, I took a little spill and ended up hurting my back during my move.I'm so grateful to be working with such wonderful doctors, Dr. Luke helped me tremendously and I'm starting to feel a lot better.
1. Joke
A bee with a bad hair day is a frizz-bee.
2. Quote
Life is 10% what happens to you and 90% how you react to it."
Charles Swindoll
Some people look for a beautiful place. Others make a place beautiful."
Hazrat Inayat Khan
Be the change that your wish to see in the world."
Mahatma Gandhi
If I cannot do great things, I can do small things in a great way."
Martin Luther King Jr.
3. Mind, Body, & Soul
Mind
To help destress my mind going for a walk and listening to music or painting is my go to! I love walking to nearby parks especially in the evenings with my headphones in. Also working on a painting is such a fun and relaxing activity and gets me excited to see the end result!
Body
I find that eating well always makes me feel better. Whenever I feel down or just out of energy I look to my diet. Making sure I'm getting plenty of veggies and fruits. Also don't forget to hydrate! Drinking a glass of water with a lemon lifts me up better than coffee can! (I still like to make a little cup of Jo though!)
Soul
Jamming out to your favorite playlists and cooking is fun and good for the mind, body and soul.
Thanks for reading! Be sure to tune in next week for another installment of our weekly newsletter.