Meet Dr. John Nguyen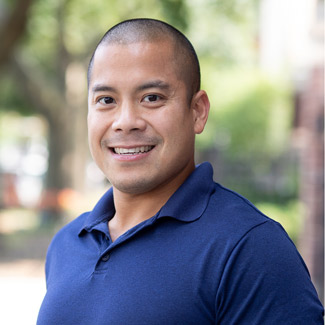 Originally from California, Dr. John and his family moved to the Midwest when he was nine. In Indiana, he grew up doing academic clubs as well as playing organized sports like football, throwing shot-put and discus for track and field. Dr. John later attended Purdue University, where he did dual course work consisting of Pre-Med and a Bachelor's in History.
After graduating from Purdue University, he went to New York Chiropractic College in Seneca Falls and clinicals in Levittown where he saw patients ranging from marathon runners to MMA fighters. He graduated from NYCC in 2016 and decided to move back to the Midwest to start his professional career.
Improving Quality of Life
Dr. John has had extensive experience in treating different kinds of people ranging from high school to professional athletes, to families with their children to their grandparents and those who suffered traumatic accidents. He has also treated patients of all ages, from 5 days old to 110 years old. He truly believes that movement is key to subsiding pain and living a healthy overall life.
He has extensive knowledge and experience in different chiropractic adjusting techniques, soft tissue work and rehabilitative exercise knowledge to assist his patients not only in their search for pain relief but an overall improvement in their quality of life.
CHIROPRACTIC CARE »

Outside Of the Practice
In his spare time, Dr. John likes to live an active lifestyle that includes weightlifting, running at the gym or lake trail, catching a yoga class and jumping in for a WOD at his friend's CrossFit gym. He also loves spending time with his family and friends with his ever-growing love/hate relationship with golf, fly fishing, hunting, spending time in the wilderness hiking and camping, cooking/baking and his obsession with sports year-round.
Lastly, he would say that his second passion in life would be traveling either with family/friends or just solo trips domestically or internationally. He loves delving into the culture of the city or country by conversing with the locals, going to events and trying all sorts of cuisine without hesitation.
Contact us
today and let us help you start on the path to a healthier life!

Dr. John Nguyen | (773) 348-6908