Meet Dr. Luke Gellis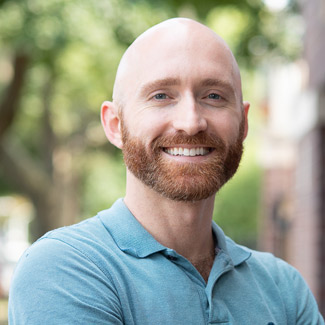 Dr. Luke delivers high-quality chiropractic care to area families wishing to eliminate their pain and optimize their wellness potential. At Total Balance Chiropractic we welcome everyone from weekend warriors and elite athletes to moms-to-be and children. We emphasize a multidisciplinary approach to wellness, including the best in pediatric chiropractic and the renowned Active Release Techniques® (ART®).
A Passion for Helping Others
"I always knew I wanted a career in the field of health because I love helping people. My cousin is a chiropractor, and while trying to decide on a holistic career path, I shadowed her at her clinic. All it took was one day for me to make up my mind. By observing the warm personal connections that my cousin had with her patients, I knew chiropractic was the profession for me."
Education and Experience
Dr. Luke was very pleasant and calming. Made me feel at ease as I was very nervous in trying to get some relief from my back pain. Can't wait for my second visit! Thank you, Dr. Luke!
Judith N.
Dr. Luke received his Doctor of Chiropractic degree from Palmer College of Chiropractic in Davenport, Iowa.
While still a student in clinic, he encountered a patient who had severe neck and upper back pain. He couldn't carry out even simple acts of daily living. "This man had already seen three other chiropractors, and nothing was helping.
As a student, I felt a little intimidated, but I gave it my all. I began to adjust him and added in specific exercises (The McKenzie Method) for him to practice at home. By the third visit, the man came in for his appointment happy and excited; the pain was going away! This experience made me realize that chiropractic has so much to offer because of the diversity of cutting-edge adjustment styles."
A Thirst for Knowledge
Following his graduation from Palmer College, Dr. Luke jumped in with both feet and spent a month at a solo chiropractic clinic in Peru. "I was inundated with patients for the entire time I was there. It was fascinating and refreshing to work with a culture that takes a completely holistic approach to health care. I felt very grateful for the experience."
Dr. Luke's additional postgraduate coursework includes
Certification in Active Release Techniques (ART)
Certification in Activator Methods®
Certification in dry needling technology
Webster Technique certification
Outside the Office
Traveling and exploring areas around Lakeview are favorite pastimes of Dr. Luke. He also enjoys hiking, yoga, exercising and attending music festivals.
We encourage you to take the time and effort to invest in your well-being. Our chiropractic care center features on-site X-rays and accepts insurance. Contact us today for a convenient appointment!

Dr. Luke Gellis | (773) 348-6908