Total Balance Chiropractic Reviews
What Our Lakeview Patients Say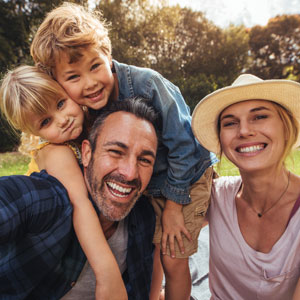 At Total Balance Chiropractic we love when patients share with us their feedback and comments after chiropractic care. Please read our patient testimonials below to see what other people have achieved through their tailored treatment plans with us.
Share your stories too! Click here to send us your feedback so that we can help to spread the word about the benefits of natural Total Balance Chiropractic care.
For more information or to schedule an appointment call (773) 348-6908 today.
Listened and Understood My Concerns
Dr. Nguyen and staff were excellent! I will be making another appointment as soon as I can!
- Ivette F.
Glad I found This Practice
Dr Luke was very kind and made me feel at ease with the process. This was my first time getting this form of care and I'm glad I found this.
- Michael Y.
Listened and Understood My Concerns
Very kind staff. Dr Luke and Kaitlyn were very helpful from setting up appointments to explaining costs with vs without insurance. And Dr Luke was amazing listening to my concerns and understanding them. Thanks team!
- Jenna S.
Immediate Pain Relief
Very kind staff. Dr Luke and Kaitlyn were very helpful from setting up appointments to explaining costs with vs without insurance. And Dr Luke was amazing listening to my concerns and understanding them. Thanks team!
- Amanda S.
Hope Explanations
Dr. Luke really took the time on my first visit to understand where my issues were stemming from. He clearly explained the root causes and the treatment we'd use to address them. Very happy with my choice to visit TBC!
- Steve P.
Sarah Is a Great Ambassador
Sarah is a great ambassador for your services, spreading cheer and exuding a non-stop attitude of helpfulness. I was impressed that she had already thoroughly checked out my insurance benefits and had all the information and details in place before the first visit.
-Barbara S.
Thoroughly Taken Care Of
I appreciate the time everyone took, from when I made the appointment to seeing Dr. Luke, to explain everything that was going to happen or that was happening in the moment. I feel thoroughly taken care of and that I'm in good hands here. I couldn't really have wished for a better experience.
-Kristie B.
It's Really Made A Difference!
I was really skeptical it would help because I have scoliosis and was honestly a little scared, but I'm really glad I took my partner's advice and tried it, as it's really made a difference for me. Dr. Andrea was really understanding about me as a new patient and helped me get accustomed to chiropractic care at my own pace.
- Rachel W.
Easy & Stress-free!
Dr. Andrea has helped me understand the cause of my pain and headaches. She has made the whole treatment process easy and stress-free. Everyone here is incredibly caring and invested in creating a pleasant experience. Dr. Andrea came highly recommended, and I am so glad to have taken this step!
-Hailey T.
Super Friendly & Approachable
I came in with a few different issues I was having, which all ended up being connected. With a commitment to care, I've seen vast improvements in mobility. It takes time and patience, but when you first notice improvement it's exciting to look to the future. Andrea is chill, relaxed, super knowledgeable. I want to be her best friend. The practice is super friendly and approachable.
-Kari O.
I'm so Glad I Found Her!
I don't have aches and pain like I used to. I sleep better and my workouts are better too because I feel better. The pain and tension around my knee was relieved right away. Regular visits have kept it that way. Chiropractic care has become a routine for self care that is as important for me as exercise. It makes a big difference in how I feel. The office staff is very friendly and Dr. Andrea is great. I'm so glad I found her.
-Carissa W.
Looking Forward to More Improvements
The reason that I first came to TBC was the need for help with my nutritional needs. I am having adjustments twice a week now and hope to see just as much improvement in the area of muscle management. I would recommend the use of chiropractic care to friends and family. I am looking forward to more improvements in my health and wellness.
-J.S.
Improved Overall Quality of Life
Immediately reduced pain and stiffness, improving my overall quality of life. Dr. Andrea is warm, friendly, caring, and knowledgeable. She collaborates with me to develop a plan together to meet my needs. Thank you for all you've done to help me stay pain free!
-Kendra G.
So Much Less Pain!
Because of the adjustments I get with Dr. Andrea, I have so much less pain than I used to. My back is way less tight and overall I really couldn't imagine not getting it done. I noticed results right away. I really love how friendly everyone is and how specific my treatment is to my own life.
-Mariah R.
Increased Range Of Motion!
My range of motion has been increased significantly. You don't realize the weight of the stress you carry until it's been relieved. About a week (2 visits) and I could feel the pressure being relieved in my neck and back.
-Brian K.

Reviews at Total Balance Chiropractic | (773) 348-6908